Anxiety
Cognitive Decline
Chronic Pain
Depression
Grief and Loss
Have Hope After Three Sessions
After three sessions a majority of clients have hope that things are getting better
Join The Community
Your Therapist is A click Away
Start Your Journey towards Better Mental Health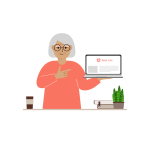 Join the Community
Reach out to us through our website or by phone. We'll verify your Medicare coverage to see if you qualify for free therapy sessions.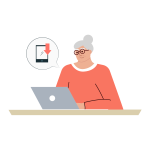 Find Your Match
After discussing your needs, we recommend one of our experienced therapists and schedule your first appointment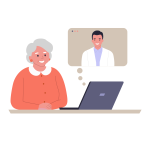 See Change After Six Sessions
After six sessions a majority of clients reflect actual change has occurred
Check Your Coverage
Bonnie Fisher is A click Away
Learn more about Bonnie Fisher
I have been working with seniors in therapeutic settings for many years. I especially enjoyed working with retired military and their families as a Champus/TriCare provider at Dover Air Force Base and seniors in the outpatient mental health clinic of Kent County (Maryland) Health Department.
I attended college during the Vietnam War. Before (and after) the draft lottery, my classmates were pulled away from their predictable lives and moved into totally new experiences. It was a time of extreme change in all aspects of the American experience, including revolutionary changes in the rolls of women, social justice and economic/occupational factors. I was acutely aware of the need to create resources to assist people to adjust to these changes.
I am the primary caregiver for my husband who has significant medical needs. I have been an active member of a community orchestra for more than 40 years. I am the proud owner of an unruly Goldendoodle.